Paradisus Oasis is owned and operated by Carolyn Ward, a licensed esthetician and licensed massage therapist (#LA3566), who has trained with top professionals. Carolyn continues her educ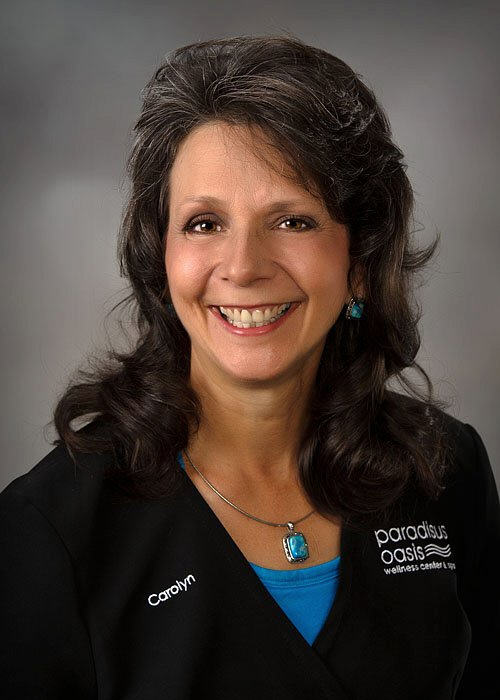 ation by attending classes and conferences throughout the country.
"When a client steps into the Spa, they have an instant feeling of peace. They know that they can escape, if only for a little while. By getting clients to relax, it allows my work to achieve the best possible results. In addition to customized facials and diverse massage modalities, I provide a wide variety of detoxifying treatments, such as body wraps, steam and sauna treatments, and ionic foot treatments. For clients who are interested in improving their overall physical health, I have a wellness questionnaire that targets areas of the body that may need assistance before they become a major problem."
"All of the services provided are specifically tailored to the individual client. The skin care products I offer are organic and freshly prepared from Hungary, so clients will have a sensory journey/experience - with scents such as blueberries, roses, citrus and cucumber mint, just to name a few."
"I have been practicing as an esthetician, graduating from the Aveda Institute, since 2004 and as a massage therapist since 2005, having graduated from the Louisiana Institue of Massage Therapy".
Paradisus Oasis offers clients the ultimate in relaxation and service. Additionally, we can come to your office for massage (stress-relieving chair) or your home for spa parties. Please contact us for details.