Reveal Your Radiance Naturally
We all have imperfections with our skin that we would like to change. What if you could strip away those imperfections to ring new, healthy, glowing sking to the surface? Now, with the Arctic Berry Peel & Peptide Illuminating System you are only 3 steps away from absolute radiance!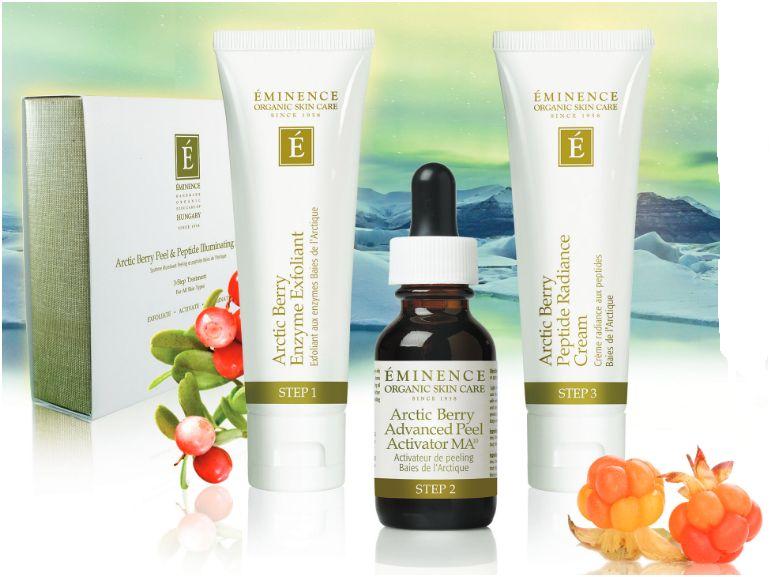 Deep exfoliation is essential to achieve a luminescent glow. Our superior system combines manual and enzymatic exfoliation with a natural peeling treatment for deeper exfoliation and ultimate results! Powerful anti-aging forces from naturally-derived peptides are the perfect way to finish off your new illuminating look.




Wrinkle Reduction after 4 weeks!*
Before After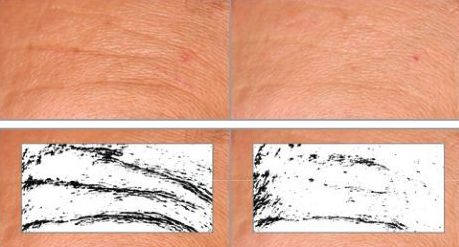 AT-HOME TREATMENT
Keep your skin radiant in-between spa treatments with this innovative three-step peel and peptide system which awakens the skin's natural inner beauty using an exquisite blend of arctic berries, lingonberry seed oil and hibiscus seed extract.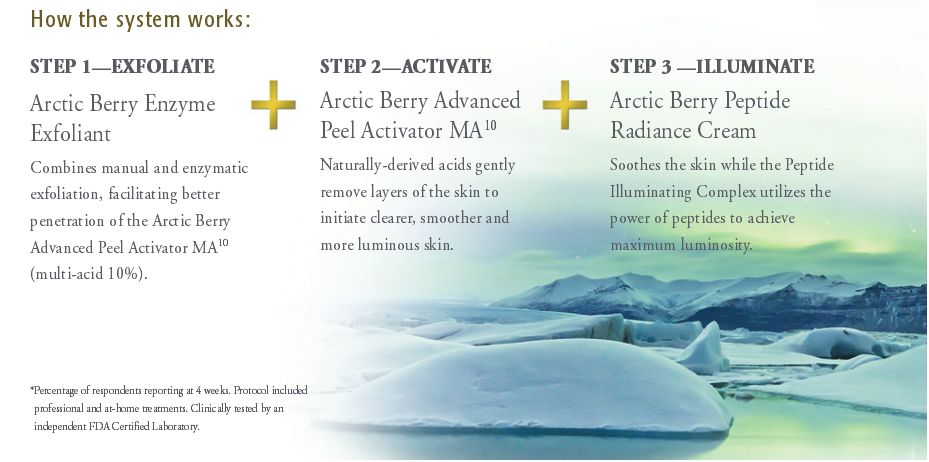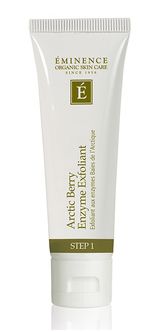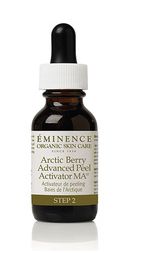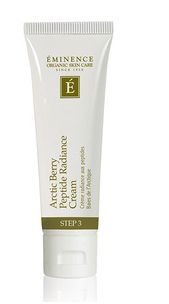 PROFESSIONAL TREATMENT
Integrating monthly professional spa treatments with your at-home, 3-step routine will lead to more enhanced results.