ALPHA 2010 SPA SYSTEM
The luxurious environment provided by the Alpha Spa System enhances the effectiveness of a wide variety of spa tre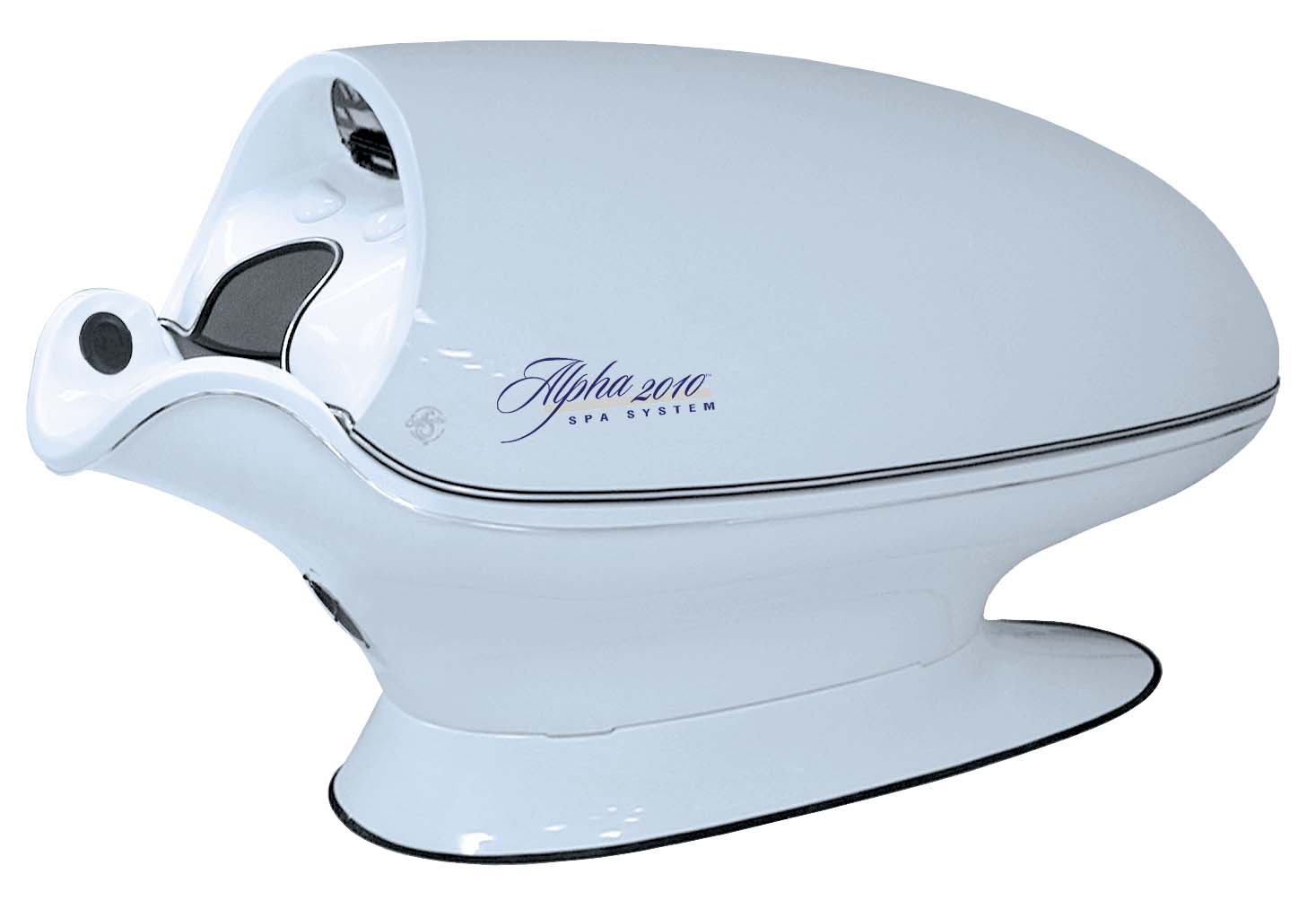 atments.
Pre/Post Massage - $15

Detoxification - $30

Pain Relief - $30

Relaxation - $30

Weight loss sessions - $45

Weight loss package - 5 sessions - $175

- 10 sessions - $300

A individualized sauna with :
Dry heat (0-180o Fahrenheit)
Adjustable massage vibration with an ergonomic contour table
Aroma/essential oil diffusers - 4 unique aroma blends to compliment any session
Soothing lower back and thigh heat
Cool facial air keeps you from overheating and from feeling claustrophobic
12 pre-set programs that automatically select the appropriate temperature, vibrational massage pattern, aroma blend, duration of the session, and heat pad selection for optimal results and customized experiences
This experience provides a personal sanctuary, while opening the skin's pores to increase transdermal penetration of body treatment applications.

When you add this service to a spa treatment, you enjoy the pampering effects of the Alpha system, and have your body treatments work at their peak performance producing maximum results.