Let Paradisus Oasis bring harmony to your aching muscles and soothe away your troubles. Allow yourself a mini-vacation from stress - get-away from life and its challenges. Give yourself permission to relax.
Therapeutic massage helps restore balance, and brings the body back to normal function by triggering the relaxation response. Massage also relieves many of the mental and physical problems caused by prolonged stress.
Therapeutic Massage
15 Minutes - $20
30 Minutes - $40
60 Minutes - $70
90 Minutes - $100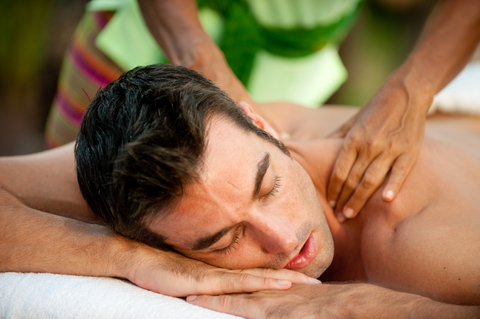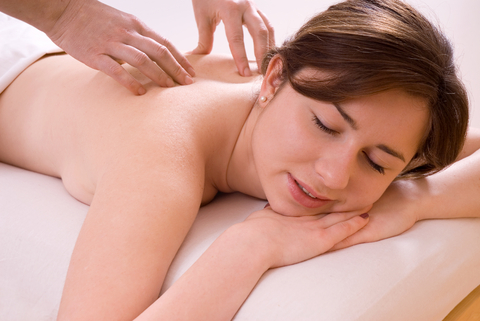 BENEFITS
relaxed muscles
reduces anxiety
increases feelings of well-being
provides better internal circulation

improves digestion
Uses various modalities to achieve regeneration, remodeling and restoring of proper function to specific target areas of the body.
Aromatherapy massage

- $75
Uses aromatic oils, known for their healing attributes, allowing you to drift peacefully as your body and soul are soothed
Hot Stone Massage

- $90
This treatment relieves fatigue and muscle soreness using the deep penetrating heat of warmed smoothed lava stones.
Stress Relieving Treatment

- $45
A treatment designed for the on-the-go person who needs pampering from head to toe. Or a first-timer who has never been pampered before - it is a great introduction to the art of touch.
Rain Drop Therapy

- $50
(added to a service - $20)
This technique utilizes a sequence of highly microbial essential oils that are strategically placed along the spine and are worked into the muscles of the back. These oils are designed to simultaneously reduce inflammation and kill the viral agents responsible for it.
Lymphatic Drainage Movement Technique

- $120
This technique is a valuable stand-alone treatment as it aids the drainage of fluid from lymph nodes and vessels. It is a very relaxing yet invigorating treatment. It is also an excellent compliment to other massage services.
Couples Massage - $140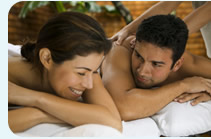 Enjoy a one-hour relaxing massage with that special someone. Whether it is a husband and wife celebrating an anniversay, a mother and daughter wanting to spend time together, or two friends wanting to be pampered, you can enjoy a soothing massage together in the same room.

Massage Cupping Bodywork (Click for additional information on Massage CuppingTM)
Incorporated in most massage services - no additional charge
Sinus Cupping - $1 per minute - a series of treatments may be recommended for chronic issues
Face lifing and drainage - $1 per minute - a series of treatments may be recommended for chronic issues
Body Contouring - $1 per minute - a series of treatments may be recommended for chronic issues
Body Cocoon - $120 - 2 hours
Therapeutic Effects of Massage CuppingTM Bodywork
Lymph Drainage

Loosen Adhesions (scar tissue)

Release Deep Tissue Issues

Move Stagnation

Relieve Inflammation

Stimulate Blood Flow

Sedate the Nervous System
The action is similar to the action of hot compresses. The mechanism is to draw blood from the arteries to the capillaries. The blood then returns via the veins to be cleansed or disposed of. Cupping is not an irritant to the skin or body. It draws the inflammation out but does not add to it.